PumaTM
3 AE
Battlefield-proven, the third-generation Puma 3 AE (All Environment) delivers mission critical ISR in all environments. Redesigned to deliver class-leading performance, the lightweight group 1 UAS features a reinforced airframe with an optional under wing transit bay for secondary payloads and third-party applications. Multi-mission capable, operators can swap between Mantis™ i45 and the enhanced night variant Mantis™ i45 N, for day, night, and low light operations in all environments. Launchable by hand, bungee, rail, or vehicle, and recoverable by deep-stall landing, the Puma 3 AE provides class leading capability in challenging environments around the world. Available kits and accessories expand the operational capabilities by providing vertical take-off and landing in constrained area operations and GPS-denied navigation in contested environments.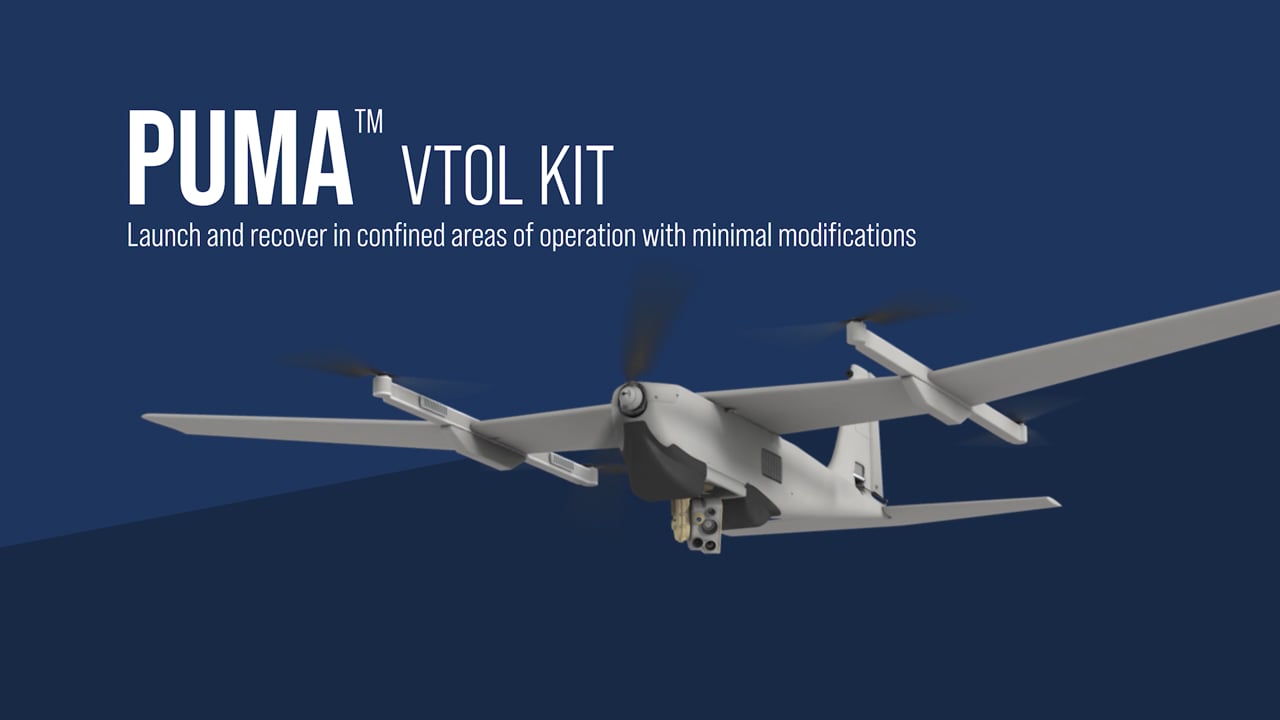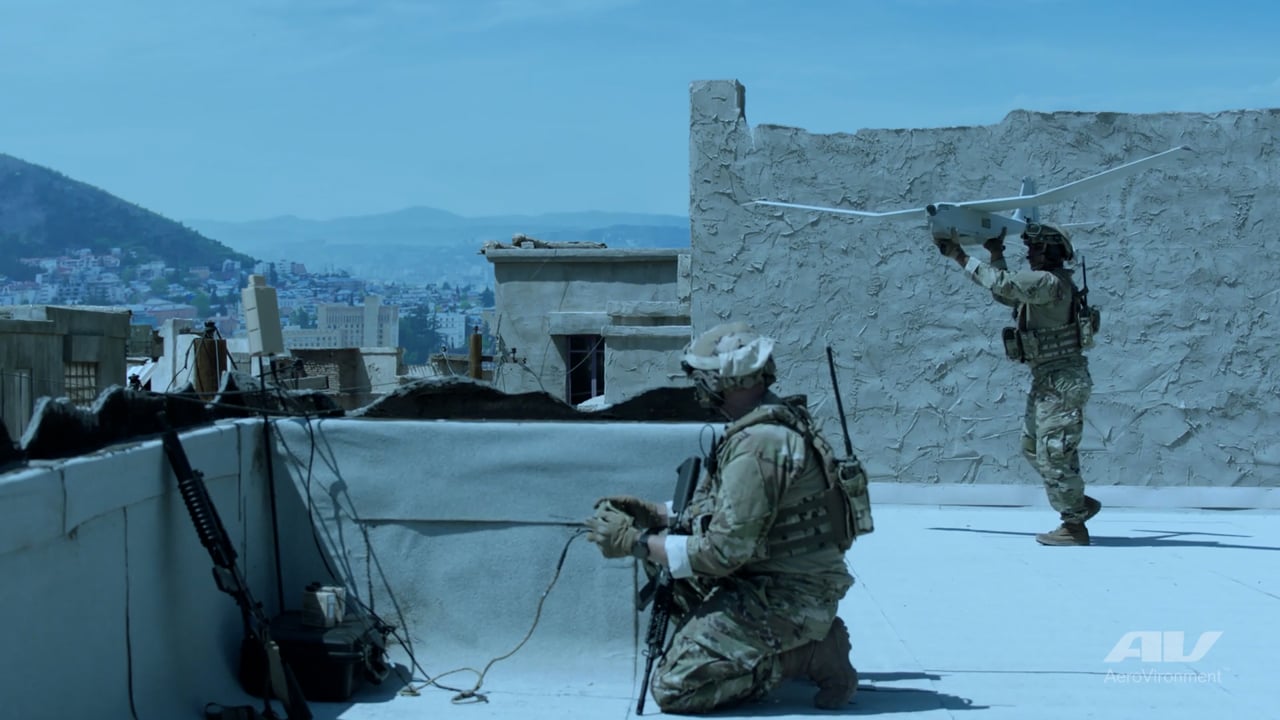 Multi-Mission Capable ISR
The new, more powerful propulsion system makes Puma 3 AE significantly more efficient and easier to launch, especially in high altitudes and hotter climates. Puma 3 AE delivers 2.5 hours of flight endurance to support diverse mission requirements.
Increased Capacity for Payloads
This all environment aircraft features the Mantis i45 gimbaled payload with high-resolution 50x zoom EO camera, LWIR, Low Light sensor, and high-power laser illuminator. An optional under wing transit bay is available for easy integration of additional third-party payloads to meet diverse applications.
Improved Durability & Aerodynamic Design
The aircraft has been redesigned with more aerodynamic rounded edges to reduce wind drag and increase launch efficiency. The fuselage is significantly stronger with a reinforced shell construction enabling it to endure landing after landing thereby reducing maintenance costs.
Bungee Launch System (BLS)
Designed for mission flexibility, the military-grade Puma Bungee Launch System (BLS) expands launch options of compatible Puma aircraft in environmental conditions where a hand launch is limited, and can be set-up and operational in less than 10 minutes.
Reduced Packout
With a 33% reduced packout, Puma 3 AE delivers a flyable mission configuration in a single case, reducing its logistics footprint.
PUMA™ VNS Visual Navigation System
Optional kit enables advanced navigation capabilities, features and functionality. Through GPS-contested environments, onboard system uses Visual Inertial Odometry (VIO) and Laser Altimeter Terrain Matching to calculate true location without GPS.
Puma™ VTOL Kit
The optional VTOL Kit expands the operational capabilities of the combat-proven Puma systems in complex terrain as no runway or large open space is required for launch and recovery, allowing operators to launch anywhere, anytime.